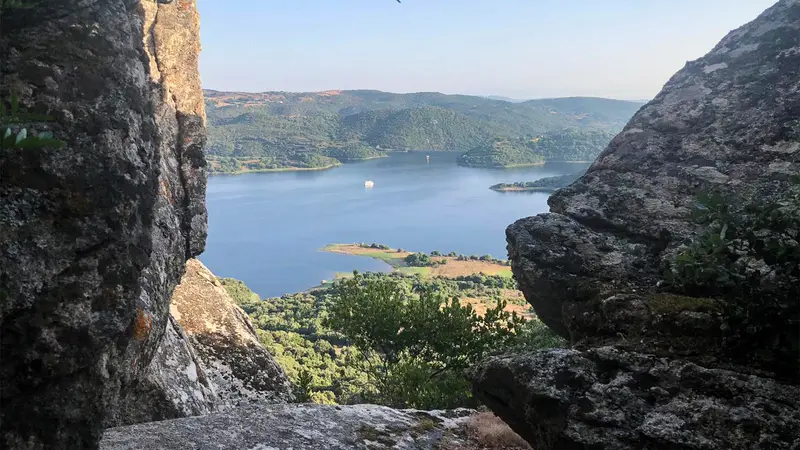 Lake Liscia
scroll
Lake Liscia
A natural beauty spot not to be missed
Relais Valkarana in the countryside is located right on the shores of Lake Liscia, a natural heritage site located in the northeast of the beautiful island of Sardinia. The lake is an artificial basin that was created in the 1960s after the construction of the Liscia river dam, and is encircled by the villages of Sant'Antonio di Gallura, Luras, Arzachena and Luogosanto.
An outdoor vacation between sport and walking
Along Lake Liscia, it is possible to make day trips, enjoy intense days out and stroll in the open air, stopping for a relaxing picnic under the thousand-year-old olive trees and holm oaks that surround it. The lake is also ideal for those who love fishing and bird watching.
Boat trips in a glorious natural setting
Admire the green landscape of the Sardinian hinterland from a new angle. Take a Mississippi-style tour of Lake Liscia and admire the land surrounding this magnificent reservoir. You will be able to observe the peaks of Monte Limbara, the robust oaks, the town of Calangianus and a series of houses built in the form of the typical Gallura farmhouse.

Hotel Relais Valkarana
Lago del Liscia, Località Lu Lioni, 07030 Sant'Antonio di Gallura (OT)
Hotel Relais Valkarana
- VAT 01773300908